Pulling down the blinds in the ivory tower
The Oil & Gas Giveaway Story is being listened to. Shell to Sea spokesperson Maura Harrington addressed a massive crowd at the Anti-Household Tax Rally in Dublin 31st March 2012.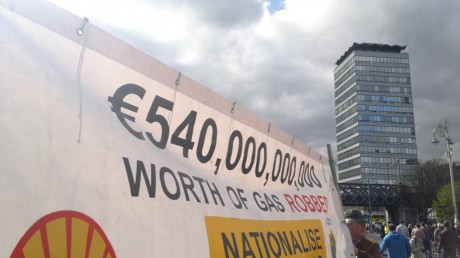 The FG attendees at their Árd Fheis in the Convention Centre couldn't handle the sight of the revolting peasantry so they pulled down the blinds in their Ivory Tower.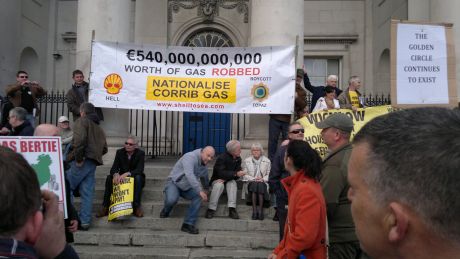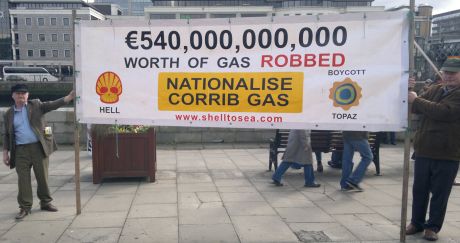 Posted Date:
2 April 2012