Yesterday up to 50 people walked from Aughoose Church to Shell's newly established compound in Glengad, removing Shell road haulage signs.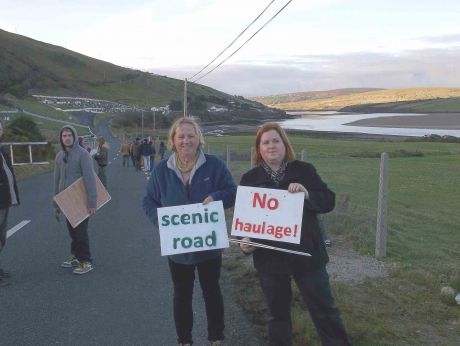 Last week Shell began hauling materials along this road in convoys (usually 4 or 5 large trucks together) in order to setup the Glengad compound. The convoys have so far all been heavily escorted by Gardaí, usually with 2 Garda cars infront and 2 behind along with another Garda van bringing up the rear. The roads are extremely unsuitable for this haulage but Shell and the Gardaí seem intent on trying to use brute force to get Shell's job done.
Yesterday, the local community began physically opposing the latest Glengad compound by going out publicly and openly ripping down the haulage signs, recently put up on the road. The signs were put up by Shell contractor TJ Carey, just before the Shell haulage began. The signs and work was paid for by Shell (to be later written off against tax) and overseen by Mayo County Council. Nowadays it's difficult to see where Council work begins and Shell work stops.
Overall it was a great day, with lovely weather and almost everyone present getting involved in helping to rip down the signs. Very well designed and constructed pole steel pole removers were produced to make the job a lot easier. Overall, it took 3 hours for crowd to remove all the signs on the selected 5km strip.
The signs removal followed on from a very successful community meeting on the previous Friday, to discuss future plans and strategies, on how to oppose Shell's plans for the area. Many people spoke of the trauma of having Shell "besiege" the area. However despite everything people have been through, there was also a lot of energy to continue the fight against Shell.
Personally for me, it was amazingly inspirational to see such energy to continue the struggle, after Shell and the State have done so much to this community. There was such knowledge, experience and stubbornness in the room, it was truly awesome.
I hear comments a lot lately about how current economic crisis and cuts, that the Irish, as a people, seem to just be willing to take whatever is thrown at them. I don't believe that's true, and if you wish to see the proof, then maybe you should come to Mayo and to the parish of Kilcommon.
Next Day of Solidarity is this Friday, the 17th February.
Related Link: http://www.shelltosea.com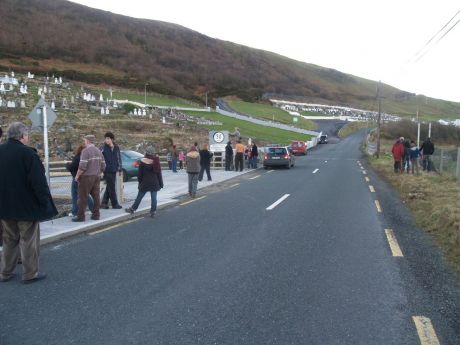 Three signs being worked on at once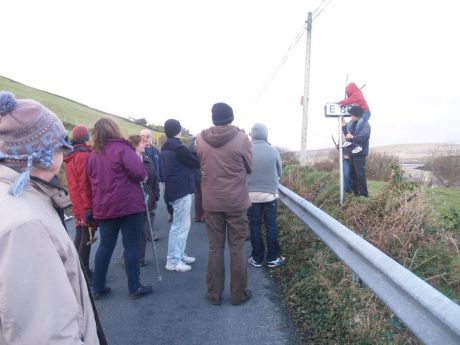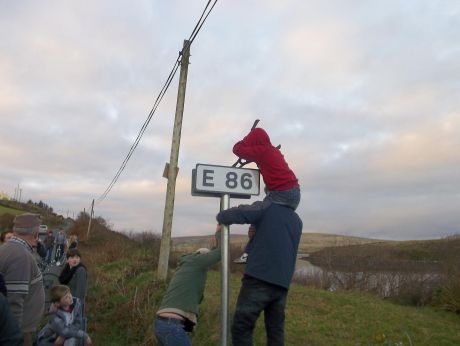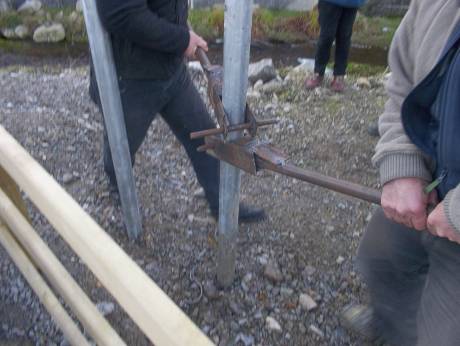 The pole-removers in action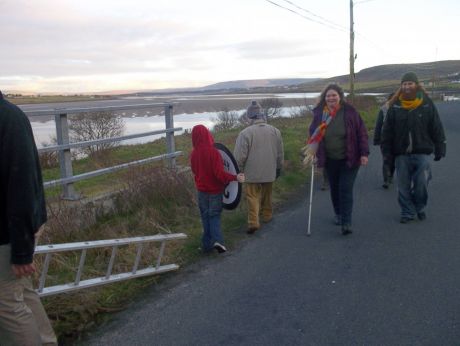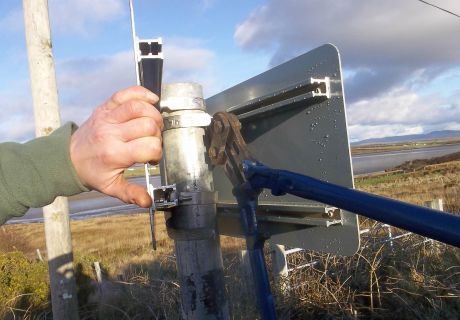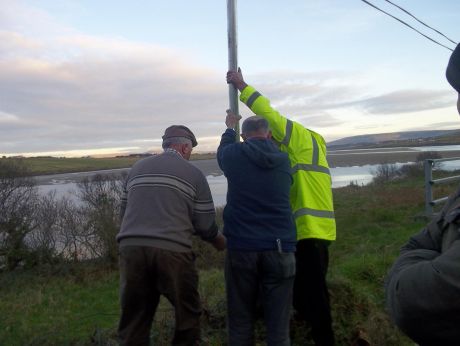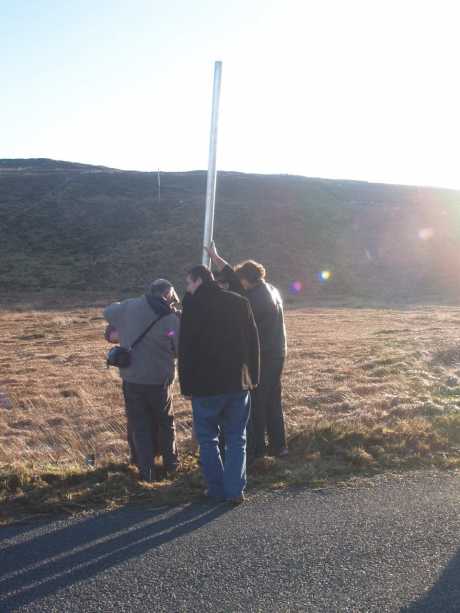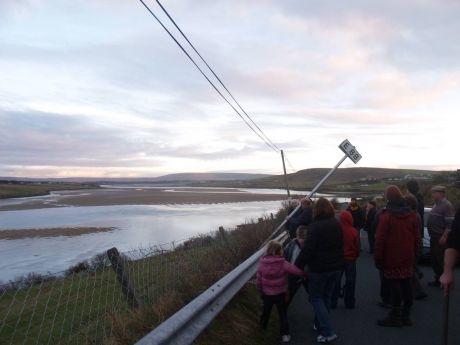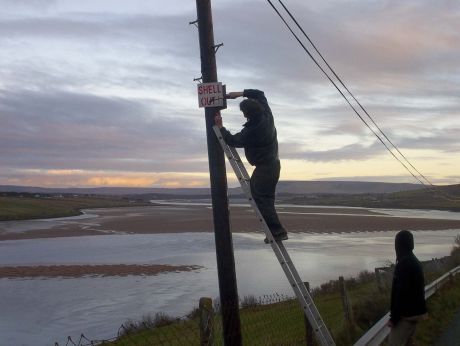 It's under Sruwaddacon estuary that Shell plan to build a 4.2m tunnel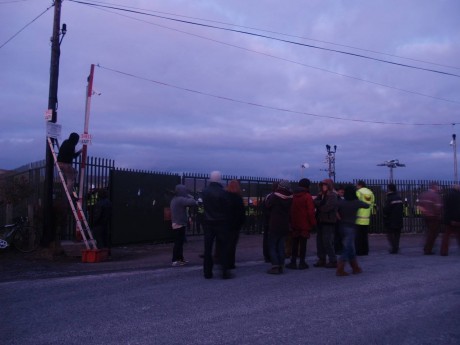 Outside the newly constructed Glengad compound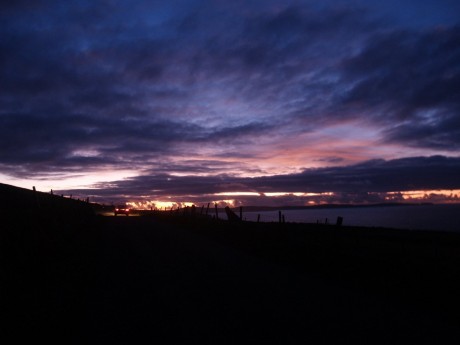 Going home after a good days work
Posted Date:
13 February 2012